To kill a kingdom
a princess must have her prince . . .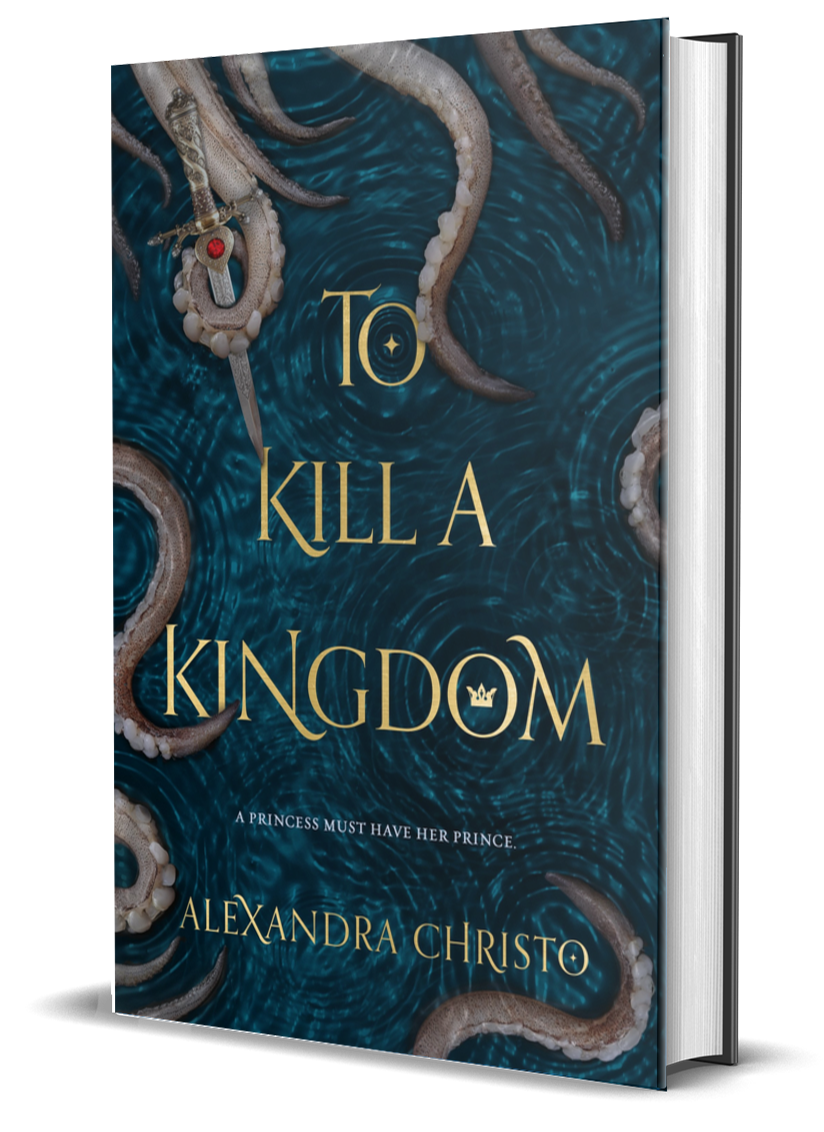 This action-packed YA debut pits a deadly siren princess and a siren-hunting human prince against each other as they fight to protect their kingdoms.
Princess Lira is siren royalty and the most lethal of them all. With the hearts of seventeen princes in her collection, she is revered across the sea. Until a twist of fate forces her to kill one of her own. To punish her daughter, the Sea Queen transforms Lira into the one thing they loathe most—a human. Robbed of her song, Lira has until the winter solstice to deliver Prince Elian's heart to the Sea Queen and or remain a human forever.
The ocean is the only place Prince Elian calls home, even though he is heir to the most powerful kingdom in the world. Hunting sirens is more than an unsavory hobby—it's his calling. When he rescues a drowning woman in the ocean, she's more than what she appears. She promises to help him find the key to destroying all of sirenkind for good—but can he trust her? And just how many deals will Elian have to barter to eliminate mankind's greatest enemy? 
Published in: US/Canada (Feiwel & Friends – Macmillan), UK/Commonwealth (Hot Key Books – Bonnier Zaffre), Bulgarian (Orange Books), Czech (Ocelot), French (Editions De Saxus/Editions de L'Homme), German (dtv Verlagsgesellschaft), Hungarian (Konyvmolykepzo Kiado), Indonesian (Mizan Publishing), Italian (Fanucci), Polish (Young – Wydawnictwo Kobiece), Romania (Storia Books), Russian (EKSMO), Slovak (CooBoo), Spanish (Océano Gran Travesía), Turkish (Marti Publishing Group), Portuguese (Literalize), Ukrainian (Vivat).
Praise for To Kill a Kingdom
"With well-crafted fight scenes and vivid descriptions,
Christo has created a world of beauty and monstrosity that will draw readers in."
— Publishers Weekly
Praise for To Kill a Kingdom
"Fantasy fans will like the idea of sirens and piratelike princes as the characters who are imaginative and well developed."
—School Library Journal
Praise for To Kill a Kingdom
"Readers who enjoy dark fairy tales of The Little Mermaid persuasion will sink into this bloody tale with pleasure."
—RT Book Reviews
Praise for To Kill a Kingdom
"The world building is deft, and the spectacular ending is a happy one for Lira and Elian, but it will leave readers blissfully wanting more."
—The Bulletin of the Center for Children's Books
Praise for To Kill a Kingdom
"Stellar world building and nonstop action will keep readers hooked on this twisted reimagining of "The Little Mermaid."
—Booklist Online